Martin Charles Henman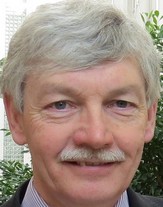 Zvanje: Vanredni profesor
Organizaciona jedinica: School of Pharmacy and Pharmaceutical Sciences, Trinity College Dublin, Ireland
Telefon: +353879862314
Email: mhenman@tcd.ie
Martin Henman je farmaceut sa licencom u Republici Irskoj. Bio je član radne grupe za farmaceutsku negu Evropske asocijacije farmaceutskih fakulteta koja je predložila uvođenje farmaceutske nege u nastavni plan i program osnovnih studija. Dr Henman bio je mentor osnivača Irskog centra za kontinuirano farmaceutsko obrazovanje, a sada je član Upravnog odbora Apotekarskog tela, Irskog instituta za farmaciju. Bio je član Referentne mreže pri Konzorcijumu Evropske zdravstvene alijanse (EAHC/2013/Health/07) koji je sprovodio pregled i mapiranje kontinuiranog profesionalnog razvoja i doživotnog učenja za zdravstvene radnike u Evropskoj uniji tokom 2013 godine. Bio je konsultant Evropskog direktorata za kvalitet i bezbednost lekova i farmaceutsku negu, Saveta Evrope od 2009. godine i izvestilac je i koizvestilac za dve radne grupe koje se trenutno bave smernicama za pregled lekova i daljinskim pristupom lekovima. Dr Henman se bavi istraživanjem farmaceutske prakse i obrazovanja, farmakoepidemiologijom i istraživanjem zdravstvenih usluga u različitim nacionalnim i međunarodnim multidisciplinarnim grupama i mrežama. Učestvuje u dve kohortne studije koje vodi Triniti koledž u Dablinu; kao član grupe za lekove Irske longitudinalne studije starenja (TILDA) i kao vođa farmakološke grupe u Dodatku za intelektualnu invalidnost TILDA-e koji vodi Centar za starenje sa intelektualnim invaliditetom. Nosilac je Provostsove nagrade za svoje predavanje na Triniti koledžu, član je Međunarodne farmaceutske federacije (FIP) i Evropskog udruženja kliničke farmacije i počasni je doživotni član Evropske mreže za farmaceutsku negu (PCNE).
Al Shuhaimi L, Henman M, McCallion P et al. The impact of long-term exposure to anticholinergics among people with intellectual disabilities: a scoping review protocol [version 1; peer review: awaiting peer review] HRB Open Research 2021, 4:62 https://doi.org/10.12688/hrbopenres.13266.1
Monaghan R, O'Dwyer M, Luus R, Mulryan N, McCallion P, McCarron M, Henman MC. The relationship between antiepileptic drug load and challenging behaviors in older adults with intellectual disability and epilepsy. Epilepsy Behav. 2021 Sep;122:108191. doi: 10.1016/j.yebeh.2021.108191.
Paudyal V, Fialová D, Henman M C, Hazen A, Okuyan B, Lutters M, Cadogan C, Alves da Costa F, Galfrascoli E, Pudritz YM, Rydant S, Acosta-Gómez J., Pharmacists' involvement in COVID-19 vaccination across Europe: A situational analysis of current practice and policy., International Journal of Clinical Pharmacy, 2021; DOI: https://doi.org/10.1007/s11096-021-01301-7
Monaghan R, O'Dwyer M, Luus R, Mulryan N, McCallion P, McCarron M, Henman MC. Antiepileptic drugs, occurrence of seizures and effect of co-administration of potential seizure threshold-lowering psychotropic drugs in adults with intellectual disability who have epilepsy. J Appl Res Intellect Disabil. 2021 Feb 2. doi: 10.1111/jar.12857.
Flood B, Henman MC. Experiences of the Medication Use Process by People with Intellectual Disabilities. What a Pharmacist Should Know! Pharmacy (Basel). 2021 Jan 21;9(1):24. doi: 10.3390/pharmacy9010024.
Paudyal V, Cadogan C, Fialová D, Henman MC, Hazen A, Okuyan B, Lutters M, Stewart D, Provision of clinical pharmacy services during the COVID-19 pandemic: experiences of pharmacists from 16 European countries, Research in Social & Administrative Pharmacy, 17, (8), 2020, p1507 – 1517. https://www.sciencedirect.com/science/article/pii/S155174112031202X
Henman MC. Primary Health Care and Community Pharmacy in Ireland: a lot of visions but little progress. Pharm Pract (Granada). 2020 Oct-Dec;18(4):2224. doi: 10.18549/PharmPract.2020.4.2224.
O'Connell J, Henman MC, McMahon N, Burke É, McCallion P, McCarron M, O'Dwyer M. Medication burden and frailty in older adults with intellectual disability: An observational cross-sectional study. Pharmacoepidemiol Drug Saf. 2020 Apr;29(4):482-492. doi: 10.1002/pds.4987.
O'Dwyer M, McCallion P, McCarron M, O'Connell J, Henman M. Measuring drug burden in older adults with intellectual disabilities: Critical issues for consideration in finding the optimal measure to improve safety of medicines use. Expert Opin Drug Saf. 2020 Jun;19(6):649-652. doi: 10.1080/14740338.2020.1751119.
Ryan TJ, Grimes T, Henman MC, Sheachnasaigh EN, O'Dwyer M, Roche C, Ryder SA, Sasse A, Walsh JJ, D'Arcy DM. Design and Implementation of an Integrated Competency-Focused Pharmacy Programme: A Case Report. Pharmacy (Basel). 2019 Aug 27;7(3):121. doi: 10.3390/pharmacy7030121.