Aleksandra Buha Đorđević, PhD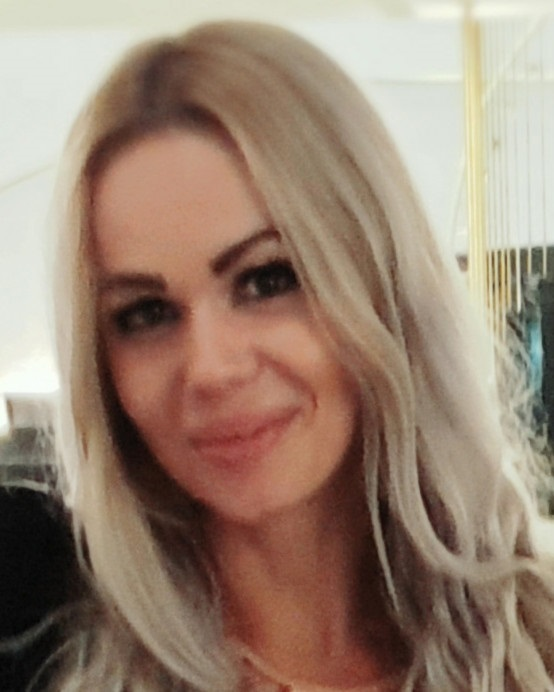 Position: associate professor
Organizational unit: Department of Toxicology "Akademik Danilo Soldatović"
Address: Vojvode Stepe 450, 11221 Belgrade, Serbia
Room: A106
Phone: +381 113951 248
Fax:
Email:aleksandra@pharmacy.bg.ac.rs
Aleksandra Buha, born in 1984, graduated at the Faculty of Pharmacy, University of Belgrade in 2009 with the average grade 9.68/10. During her undergraduate studies she had the Scholarship of the Ministry of Education of Republic of Serbia, Scholarship of the City of Belgrade for talented students and Scholarship of the Foundation for Support of Young Scientists and Artists. In 2014, she completed postgraduate academic specialization Toxicological Risk Assessment for Environmental Pollutant. She defended her PhD entitled Toxic effects of prolonged exposure to cadmium and/or polychlorinated biphenyls in rats in 2016. Her research interests include toxicology of mixtures, endocrine disruption, chemical carcinogenesis, risk assessment, etc.
She is currently working as an associate professor at the Department of Toxicology and actively participates in the preparations and implementations of undergraduate and postgraduate courses of the Department. Within the CircleU Alliance, she is an Academic Chair for the Knowledge Hub on Global Health.
So far, she has participated in many national and international research projects. Since September 2020, she has been the principal investigator of the national project "Decoding the role of Exposome in endocrine health" within the Program for excellent projects of young researchers (PROMIS) financed by the Science Fund of the Republic of Serbia. Currently, she also participates in COST action CA 20121 "Bench to bedside transaction for pharmacological regulation of NRF2 in noncommunicable diseases" as a MC member and science communication coordinator. According to the list published by scientists from Stanford University, she is named in the world's top 2% of Scientists List in 2020.
Aleksandra is the author or co-author of more than 60 papers in peer-reviewed international and national journals. According to the Scopus Database, her works have been cited more than 1,500 times, and the h index is 22.
Buha, A., Jugdaohsingh, R., Matovic, V., Bulat, Z., Antonijevic, B., Kerns, J.G., Goodship, A., Hart, A., Powell, J.J., 2019. Bone mineral health is sensitively related to environmental cadmium exposure- experimental and human data. Environ. Res. 176, 108539. https://doi.org/10.1016/j.envres.2019.108539
Djordjevic, V.R., Wallace, D.R., Schweitzer, A., Boricic, N., Knezevic, D., Matic, S., Grubor, N., Kerkez, M., Radenkovic, D., Bulat, Z., Antonijevic, B., Matovic, V., Buha, A., 2019. Environmental cadmium exposure and pancreatic cancer: Evidence from case control, animal and in vitro studies. Environ. Int. https://doi.org/10.1016/j.envint.2019.04.048
Hernandez, A.F., Buha, A., Constantin, C., Wallace, D.R., Sarigiannis, D., Neagu, M., Antonijevic, B., Hayes, A.W., Wilks, M.F., Tsatsakis, A., 2019. Critical assessment and integration of separate lines of evidence for risk assessment of chemical mixtures. Arch. Toxicol. https://doi.org/10.1007/s00204-019-02547-x
Javorac, D., Grahovac, L., Manić, L., Stojilković, N., Anđelković, M., Bulat, Z., Đukić - Ćosić, D., Curcic, M., Djordjevic Buha, A., 2020. An overview of the safety assessment of medicines currently used in the COVID-19 disease treatment. Food Chem. Toxicol. https://doi.org/10.1016/j.fct.2020.111639
Panieri, E., Buha, A., Telkoparan-akillilar, P., Cevik, D., Kouretas, D., Veskoukis, A., Skaperda, Z., Tsatsakis, A., Wallace, D., Suzen, S., Saso, L., 2020. Potential applications of NRF2 modulators in cancer therapy. Antioxidants. https://doi.org/10.3390/antiox9030193
Buha, A., Baralić, K., Djukic-Cosic, D., Bulat, Z., Tinkov, A., Panieri, E., Saso, L., 2021. The role of toxic metals and metalloids in NrF2 signaling. Antioxidants. https://doi.org/10.3390/antiox10050630
Buha, A., Antonijević, B., Bulat, Z., Jaćević, V., Milovanović, V., Matović, V., 2013. The impact of prolonged cadmium exposure and co-exposure with polychlorinated biphenyls on thyroid function in rats. Toxicol. Lett. 221, 83–90. https://doi.org/10.1016/j.toxlet.2013.06.216
Buha, A., Matovic, V., Antonijevic, B., Bulat, Z., Curcic, M., Renieri, E.A., Tsatsakis, A.M., Schweitzer, A., Wallace, D., 2018. Overview of cadmium thyroid disrupting effects and mechanisms. Int. J. Mol. Sci. 19. https://doi.org/10.3390/ijms19051501
Andjelkovic, M., Djordjevic Buha, A., Antonijevic, E., Antonijevic, B., Stanic, M., Kotur-Stevuljevic, J., Spasojevic-Kalimanovska, V., Jovanovic, M., Boricic, N., Wallace, D., Bulat, Z., 2019. Toxic effect of acute cadmium and lead exposure in rat blood, liver, and kidney. Int. J. Environ. Res. Public Health. https://doi.org/10.3390/ijerph16020274
Wallace, D.R., Taalab, Y.M., Heinze, S., Tariba Lovaković, B., Pizent, A., Renieri, E., Tsatsakis, A., Farooqi, A.A., Javorac, D., Andjelkovic, M., Bulat, Z., Antonijević, B., Buha Djordjevic, A., 2020. Toxic-Metal-Induced Alteration in miRNA Expression Profile as a Proposed Mechanism for Disease Development. Cells. https://doi.org/10.3390/cells9040901