Branka Dražić, PhD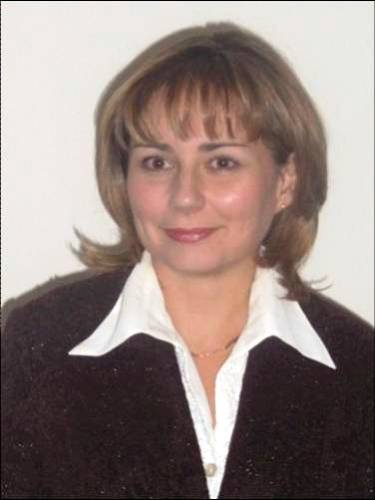 Position: Assistant Professor
Organizational unit: Department of General and Inorganic Chemistry
Room: 004
Phone: +381 113951220
Fax: +381 113972840
E-mail: bdrazic@pharmacy.bg.ac.rs
Branka Drazic graduated at the Faculty of Chemistry in Belgrade in 1996. She acquired the academic degree of MA 2003 at the Faculty of Chemistry in Belgrade and PhD 2011 at the same university. From 1998 to 2000 she worked as an associate at the Department of Analytical Chemistry, Faculty of Chemistry. She has workedat the Department of General and Inorganic Chemistry, Faculty of Pharmacy since 2000.
Branka Dražić participates in practical learning in subjects General and Inorganic Chemistry for students on study programs Pharmacy and Pharmacy - medical biochemistry. Dr Branka Dražić has been a member in 170 examination boards for defence of BSc degrees.
Scientific research interest: equlibria in aqueous systems pharmacologically active substances; the correlation structure and reactivity; equilibria in solution of metal complexes with biological activity ligands.
She published 12 papers and communications.
B. Dražić,

S. Grgurić-Šipka, I. Ivanović, Ž. Tešić,

G. Popović.

Acid-base equilibria of the aqua adducts of Ru(II) arene complexes with functionalized pyridines, Journal of the Iranian Chemical Society (2012) 9, 7-12
Dražić Branka, Popović Gordana, Jelić Ratomir, Sladić Dušan, Mitić Dragana, Anđelković Katarina, Tešić Živoslav, Acid-base equilibria of the Zn(II) and Fe(III) complexes with condensation products of 2-acetylpyridine and the dihydrazide of oxalic and malonic acid Journal of the Serbian Chemical Society (2009) 74, 269-277.
L. Pfendt, B. Dražić, G. Popović, B. Drakulić, Ž. Vitnik, I. Juranić, Determination of all pKa values of some di- and tricarboxylic unsaturated and epoxi acids and their polilinear correlation with the carboxylic group atomic charge, Journal of Chemical Research (S) (2003) 247-248; Journal of Chemical Research (M) (2003) 0501-0514.