Internet room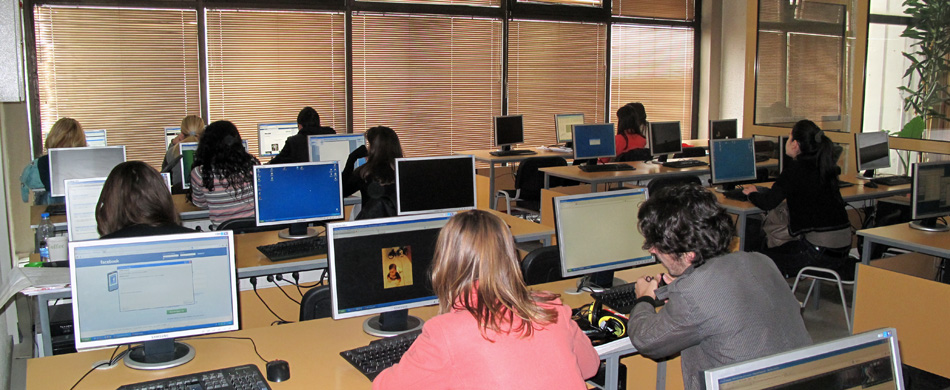 The Internet room is located near the entrance to the Faculty building, next to the Amphitheatre 1. It is equipped with 30 computers. All the PCs are connected into a network, and internet connection is through AMRES (Academic Network of Serbia).
The Faculty of Pharmacy students have a possibility to freely use the PCs in accordance with the rules of use, some of which are summarised here:
Keep in mind that the access has been made possible primarily for the purpose of additionally acquiring knowledge during studies at our Faculty.
When using the Internet room please be as quit as possible and do not disturb other colleagues in their work – mobile telephones are to be used only outside the room.
Smoking is strictly prohibited in the Internet room, as well as bringing in any food and drink!
When working with a PC it is strictly forbidden to turn it on, turn it off or reset it on your own – any defect in PC operation should be reported to the employees in the IT Section.
If all the PCs are taken, leave and come back later so as to avoid crowding the classroom.
After you finish your work in the Internet room, please leave your work station tidy, as you found it, in order for it to be available for use to other colleagues.
Store your documents on a CD or USB memory stick, since all the files are deleted within 24 hours.
All the lectures are located at all the PCs, so you can record disks to a USB memory stick or CD. In case of any problem or doubt, please contact the employees in the Information Technology Section.